2015 The Soloist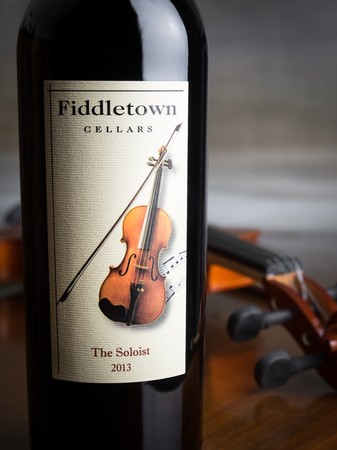 A beautiful blend of 50% Zinfandel and 50% Petite Sirah,​ exploding out of the glass, The Soloist is dark, chewy and delicious. She is an example of two of Amador County's premier varieties integrating perfectly with one another. Seamless aromas oscillate between blackberry jam and Madagascar vanilla ice cream while finely structured tannins frame a dense network of flavors that range from fresh blueberries, wild raspberries and milk chocolate slathered black cherries. The Soloist is a fantastic wine for every night of the week. Share it with friends, or have it Solo! Drink now.

Total production of 500 cases.
Product Reviews
Ken Shortt
(Jun 19, 2018 at 8:50 PM)
Excellent red blend. Some complexity with some smoothness. My top pick at local tasting room.